Cocoon Preschool was established in the year 2000, and we have updated our curriculum to follow the new guidelines of the National Education Policy (NEP 2022) for Anganwadi / Pre-school. Our curriculum focuses on developing skills for the 21st century, such as creativity, critical thinking, and problem-solving, it also helps in nurturing EQ, IQ, and SQ the multiple intelligence in the children. We offer a play-based learning program for children between the ages of 1 year and 6 years, and we have locations in Navi Mumbai and Thane that provide both Preschool and Daycare services. Our philosophy at Cocoon is to create a safe and nurturing environment for toddlers, where learning is holistic, joyful, and stress-free, as we believe that learning is a lifelong process.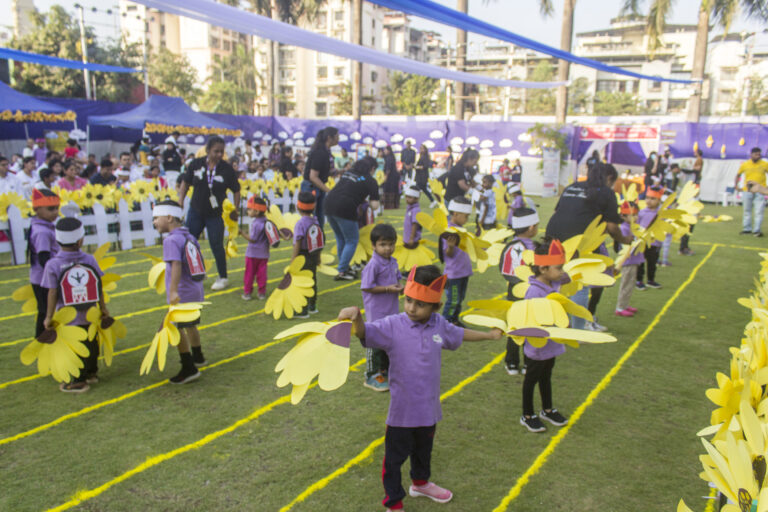 Our unwavering care:

Cocoon is dedicated to providing unwavering care to every child, we prioritize the safety, security, nutrition, hygiene, well-being, and overall development of each child, creating a nurturing and supportive environment where they can thrive.

Our limitless creativity:

Cocoon encourages limitless creativity, through innovative teaching methods, thoughtfully designed classrooms and play areas, state of the art teaching and learning aids, engaging activities, and a stimulating curriculum, we aim to inspire and nurture the creative potential within every child.
Our vision of a better future for our children:

    Cocoon believe in the transformative power of education and strive to equip children with the required skills, knowledge, and values they need to succeed in an ever-changing world, Cocoon aims to empower children to become responsible, humble and compassionate individuals who can contribute positively to society.
Play an essential part in building future generations: Cocoon understands the significance of early childhood education in shaping the trajectory of a child's life. By instilling love for learning, nurturing character development, and fostering a strong foundation, Cocoon aims to prepare children for a lifetime of success, happiness, and fulfillment.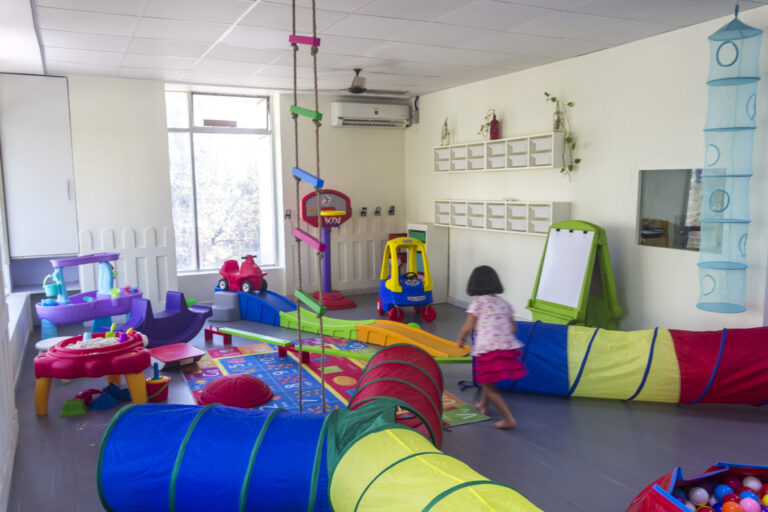 Cocoon is all about providing children a safe haven to create everlasting memories and skills in children.
We strive to make every child fall in love with learning so that they will reach significant milestones effortlessly and choose to remain lifelong learners.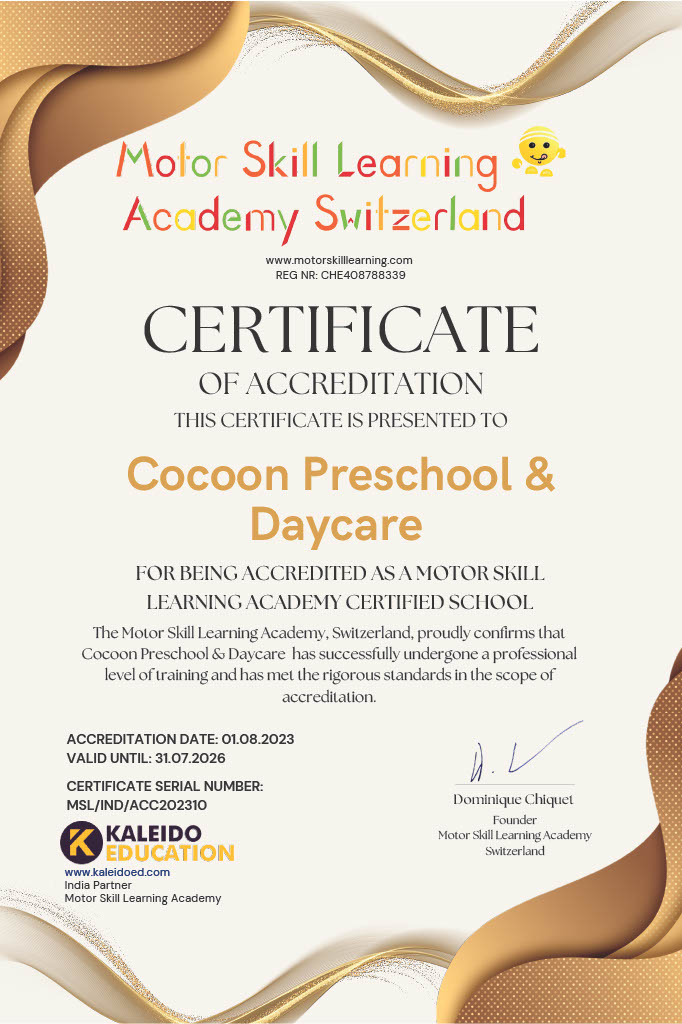 Our preschool is now officially accredited by the prestigious academy from Switzerland!
This recognition is a testament to our commitment to providing the highest quality education and care for your little ones. Join us on this incredible journey of learning and growth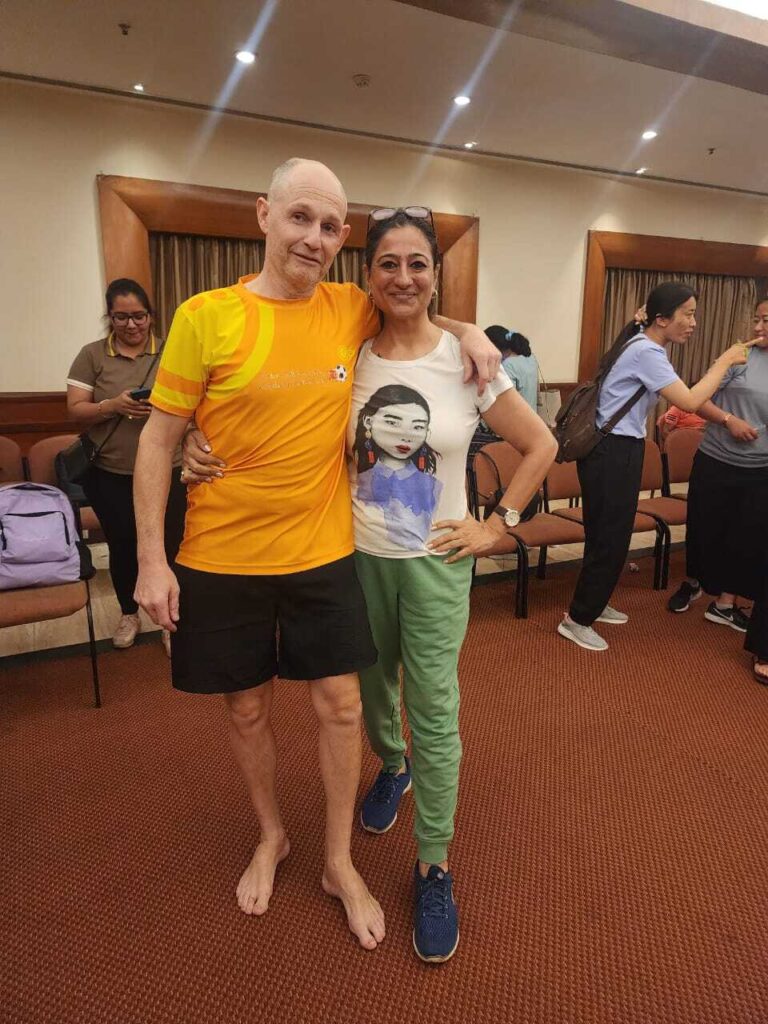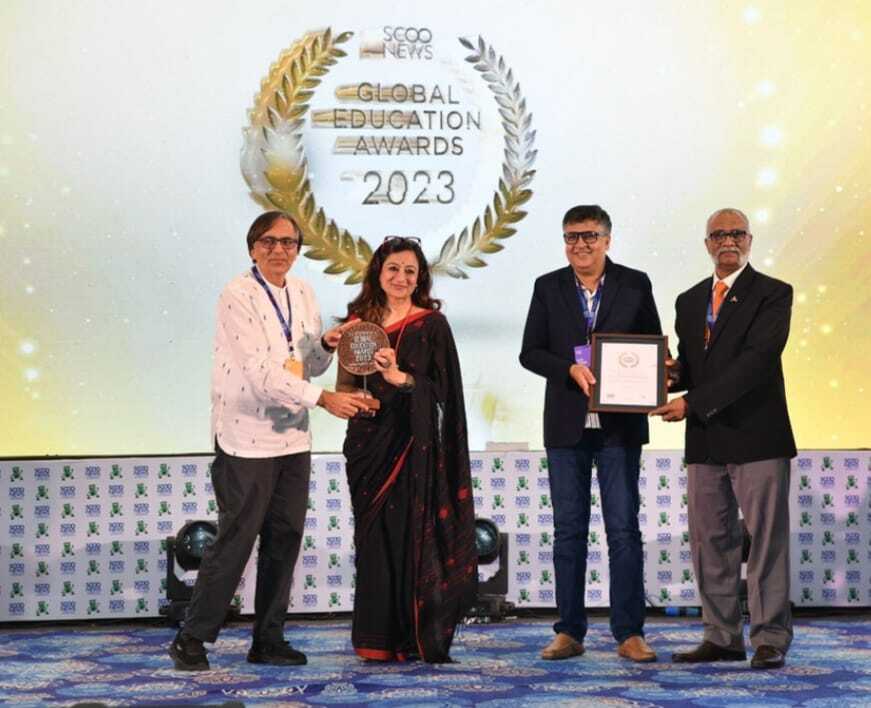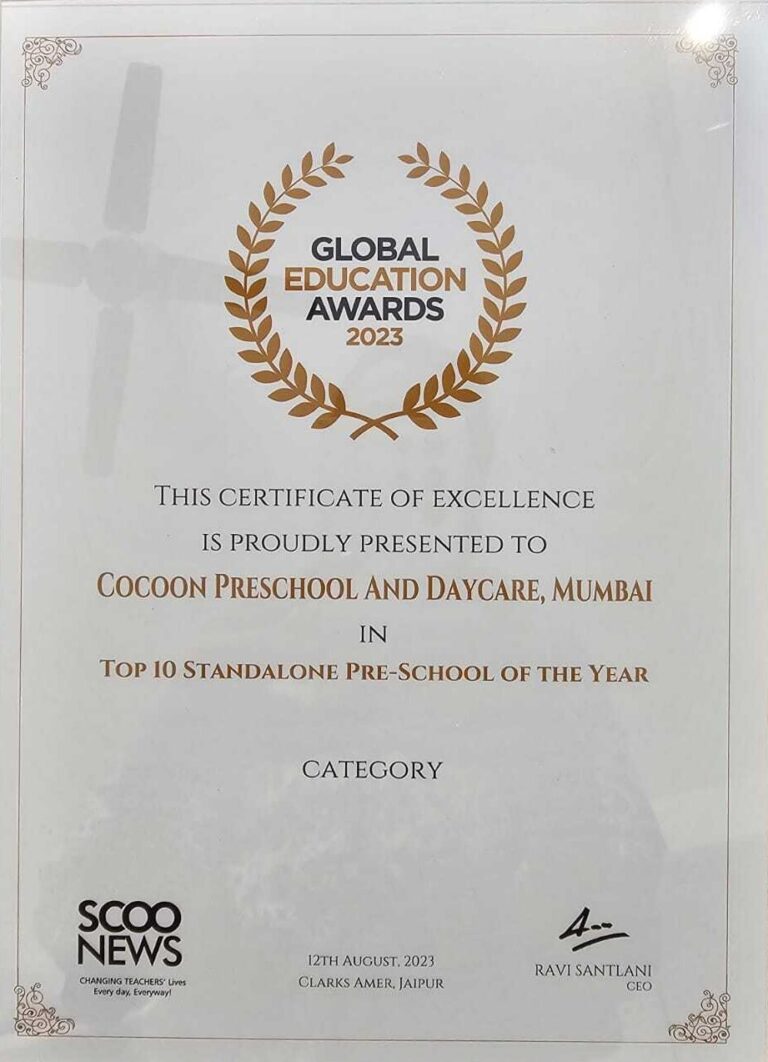 Cocoon Preschool and Daycare, Mumbai
Shines Bright as It Secures a Spot Among India's Top 10 Standalone Preschools at SCOO NEWS Global Educators Fest 2023!
The journey with cocoon preschool and daycare is just amazing and hassle free till date. I must appreciate the whole cocoon team including owner, center head, teachers and aunties for their endless efforts,care, compassion & patience. They are giving their best for the growth of a child. I highly recommend the Cocoon as it is the safest school & day care with lots of creative learning. Thnk you so much for taking care of our kids and giving them this wonderful beginning. We will always grateful to Day care staff-Laxmi Maam . Pooja maam Fatima aunty & krishnani aunty.
 Best wishes to team Cocoon. Keep rocking. 
-Nerul Branch
I personally like the Cocoon. Recently we admitted our infant in Kolshet branch. First of all we feel safe and it's great to see children engaged in variety of learning, play activities. They learn some life lessons at this early stage. Thank you.
-Thane Branch
Post pandemic my 3 yr child has gone school for first time, thanks to cocoon we didn't had any problem and he got easily involved into the new environment. I could see positive changes in him. Was not excepting him to be comfortable from the very first day. All thanks to the staff in of cocoon. I will definitely recommend cocoon to all my friends and family.
-Kamothe Branch
Cocoon preschool Kharghar is not only amazing with their innovative teaching with children but they also have around the year some Fun activities going on. These make us feel extremely happy as well as the kid's smile 😁
-Kharghar Branch
As first-time parents who weren't able to trust anyone with their 27-month-old babies, Cocoon was definitely the best decision we made. We would like to specially thank Kalyani Ma'am and Arati Ma'am for taking care of our babies the way you did. Their learning and development have been excellent, not only academically but also in terms of speech development and public behavior. You are both their first teachers and will be the most memorable ones. We, as parents, want to express gratitude to each and every person in the Cocoon family for making the first school and academic year of our kids so beautiful and fun. Again, a special thanks to both Kalyani and Arati Ma'am for being very responsive and understanding with the parents as well. Wishing Team Cocoon lots of success and growth.
We visited this state of art Preschool premises and we just knew that this is best for our young one! Got enrollment, Very very humble and caring staff, hygiene and safety at par! I will recommend my fellow parents to consider this Preschool and daycare if you live in and around Kolshet Thane
-Thane Branch
The Cocoon Kamothe team are truly hard working and really understanding. As parents, we are glad to have selected Cocoon as the pre school and daycare for our kid.
Cocoon is the best preschool in Kharghar. If your child looks forward to going to school everyday, I think nothing can be better than this. Throughout COVID, Social Pod was a blessing for a working mother like me where I could send my child to physical school and continue with his learning process. Daycare is equally good and the best part is that they take care of the child so well that as a parent, I don't have to worry about anything. A special note of appreciation for all the teachers and Anuradha Ma'am for managing the school so well. They celebrate festivals, organize events and make learning so much fun for the kids. I would highly recommend this school to all those parents who want a holistic development of their child.
-Kharghar Branch
At our school, we foster a love for learning and provide a nurturing environment for your educational journey. Join us today!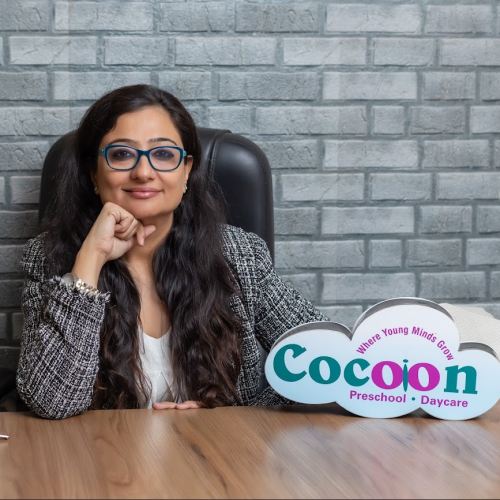 Child psychologist, Life Coach
Founder Of Cocoon Preschool and Daycare
Henna is a highly regarded and well-respected figure in the Early Childhood Education (ECE) domain, with expertise in child psychology, teaching, training, graphology, certified NLP practice, sound healing, and curriculum development. For over 23 years, she has successfully run Cocoon, a preschool and daycare center, where children receive unconditional love and a secure environment to grow.
Henna's vision was to establish a safe and nurturing preschool and daycare, and her tireless spirit continues to touch many lives, spreading happiness among families. Her dream is to shape the future of more and more children, and with the Cocoon Teachers Training program, she aims to train aspiring preschool teachers in the ECE domain to create a better future for coming generations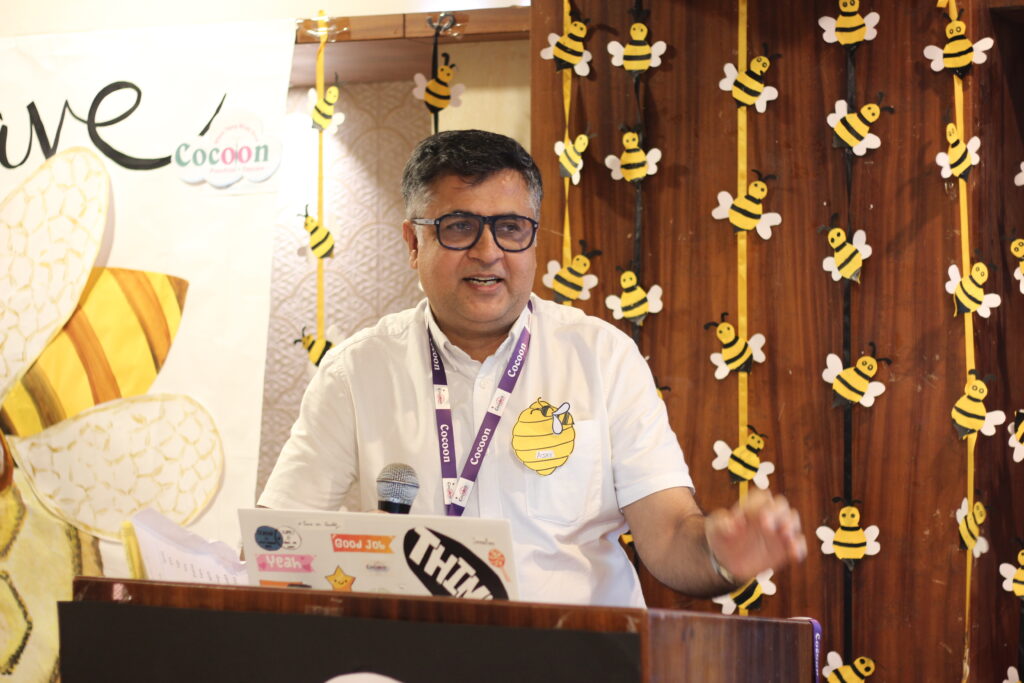 With over 30 years of experience as a qualified Chartered Accountant, Ajay is a crucial member of Henna Madan's team at Cocoon. His expertise in Finance and Marketing has been instrumental in shaping the organization's image and winning over parents' trust in Navi Mumbai and Thane. Ajay's valuable support has enabled Henna Madan to implement her innovative ideas for the preschool and daycare, making him an integral part of the team.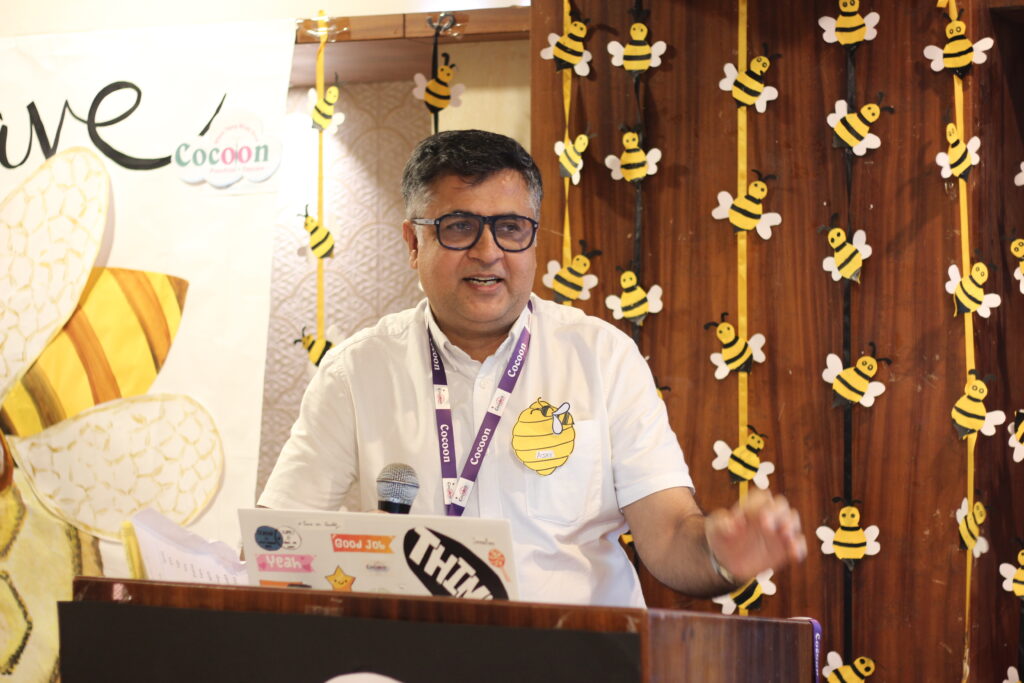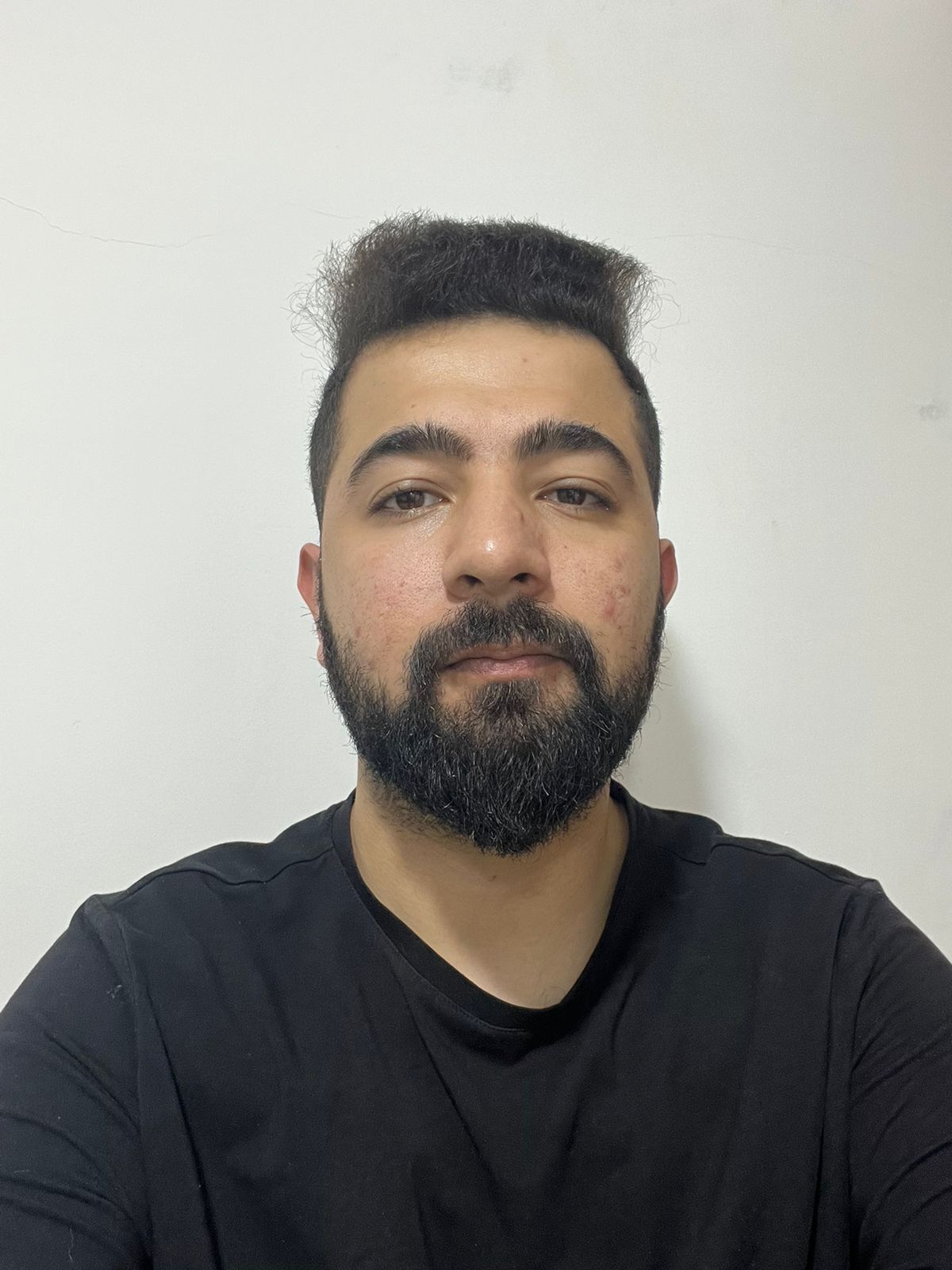 A hard core administrator with a management degree in finance and marketing, Ansh takes care of the operations at Cocoon.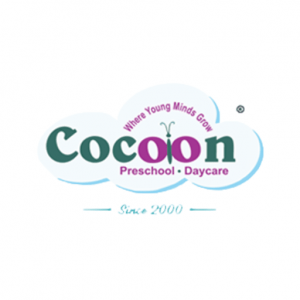 The plot centers on a Navi Mumbai preschool and daycare that has offered high-quality early childhood education since 23 years.
The institution was established with the goal of providing children with a secure and enriching environment to study and develop. It is led by a passionate director and is supported by a committed team.
The directors of Cocoon had modest beginnings; they lived on the top floor of a row house and ran a playgroup from the ground floor. They were fortunate that their debut day fell on July 3, 2000, the day that the well-known television program "Kaun Banega Crorepati" (KBC) premiered.
Since that time, Cocoon has expanded significantly; it now runs four centers and has plans for more in the future. From newborns as young as three months old to kids as old as ten, their programs are suitable for a wide age range. The facility is committed to offering top-notch services to both kids and parents, working to establish a setting that satisfies the highest standards.
Cocoon recognizes the significance of early childhood development and works to provide kids with the best opportunities throughout these critical years. They guarantee that every child receives the proper care and education by providing a variety of programs catered to various age groups.
The efforts Cocoon makes to consistently providing exceptional services demonstrate its devotion and dedication by. Cocoon believes in laying a solid basis for kids by incorporating holistic development into the curriculum design. In addition to establishing ties with parents and ensuring that each kid felt appreciated and honored, the institution fostered a friendly and welcoming community.
The organization used technology encouraged innovation, and strives for continual improvement while staying up to date with changing teaching methods.